There will be some people changes in Enerim's management team as CFO Sari Nordblad and Director of Metering and Analytics Business Line Ville Tuominen will take on new roles outside of Enerim, later this year.
Milla Rouhiainen has been appointed CFO and member of the management team, starting 24 August 2022. Milla joined Enerim in 2016 and has been responsible for business controlling.
"I'm excited to take on this new role and for the opportunity to develop Enerim based on our strategy. The energy transition creates new business opportunities and I'm looking forward to supporting Enerim's success in the changing market", Milla Rouhiainen describes.
After Ville Tuominen has moved to his new role, CEO Pentti Unkuri will be responsible for Metering & Analytics business line until a successor has been appointed.
"I want to thank Sari and Ville for their excellent contribution to the company and wish them success in their new roles", says CEO Pentti Unkuri. "Also, I want to wish Milla warmly welcome to the management team. Her extensive experience in business controlling at Enerim is suited to support Enerim's sustainable growth."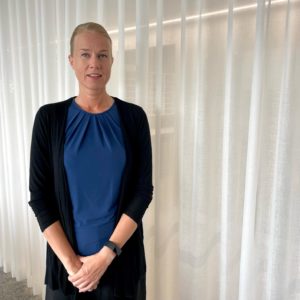 Milla Rouhiainen