Vi deltar i utvecklingen av framtidens energisystem
Vi deltar tillsammans med internationella partner och experter i industrins initiativ som främjar lösningar för framtida energisystem. Vi har en aktiv roll i den internationella utvecklingen av intelligent energi. Därför är vi alltid ett steg före vad beträffar förståelse för marknadsdynamik, framtida reglering eller faktorer som driver lösningar.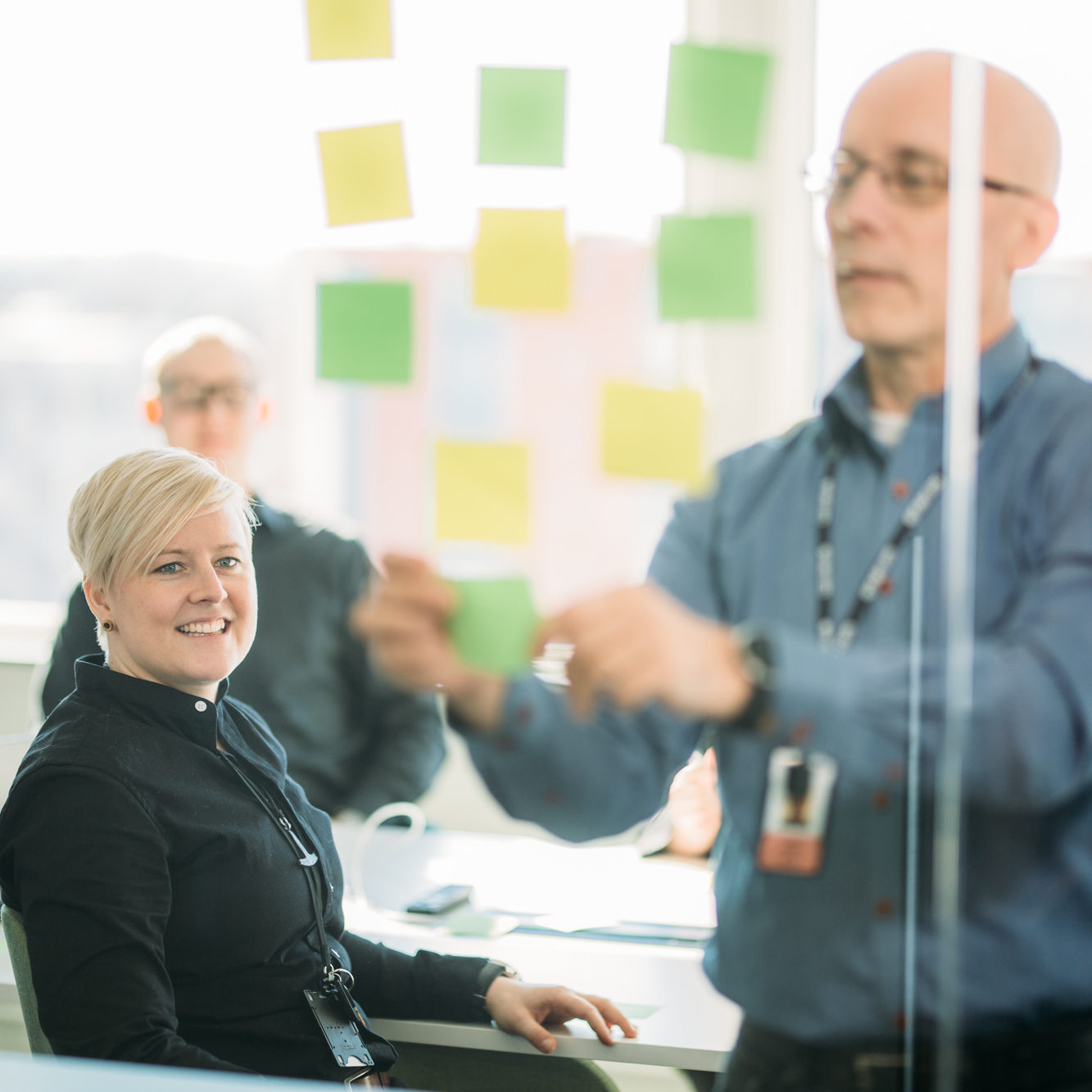 Internationella utvecklingsprojekt
Vi deltar i internationella branschutvecklingsprojekt för att främja utvecklingen av de lösningar som framtidens energisystem behöver.
OneNet – One network for Europe
The OneNet project aims to optimise the management of electricity systems across European borders by enabling near real time integration of all market actors in an open and fair market structure.
The iFLEX project aims to empower energy consumers by making it as easy as possible for them to participate in demand response programs in which they adjust their energy consumption in response to signals or incentives.
The INTERRFACE project aims to build TSO – DSO coordination mechanisms to facilitate the flexibility of electricity networks and enable the increased influx of renewable energy. Enerim participates as a full consortium member in the project.
The TIoCPS project aims to technically enable trustworthy, smart, interoperable and sustainable industrial cyber-physical ecosystems and society for solving grand challenges in the context of selected industrial use cases.
The CyberSEAS project aims to improve the resilience of energy supply chains, protecting them from disruptions that exploit the enhanced interactions and extended involvement models of stakeholders and consumers.
Vi har ett nära samarbete med centrala intressenter, lagstiftare och marknadsparter för att vi tillsammans ska kunna skapa morgondagens energimarknad.
Vi deltar aktivt i utvecklingen av branschen
Vi har ett nära samarbete med olika intressenter i branschen.
Datahub, Nordic Retail Market, Nordic Balance Settlement, Next Generation AMI, flexibilitetstjänster, 15 min intervall och reservmarknaden.
Medlemskap i branschorganisationer
Finsk Energiindustri och Nordiskt samarbete.
Nationella och internationella samarbetsprojekt
ITEA, EU Commission, Business Finland, Energimyndigheten, ECSEL.