The Board of Directors at Enerim has appointed Pentti Unkuri as the company's new CEO starting 1 July 2022. CEO Mikko Moilanen will continue his work with Enerim as Member of the Board of Directors while taking over as CEO at Suunto Oy.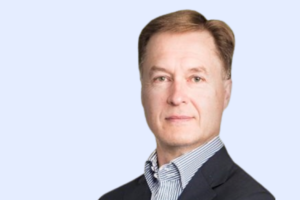 Pentti Unkuri has a long track record in information technology and software business. He joins Enerim from Samlink Oy, where he's been CEO since 2014." I'm glad to be joining Enerim. The energy sector is experiencing a transformation which creates new opportunities for both ourselves and our customers. Our objective is to create added value for our customers through process efficiency and supporting future growth", Pentti Unkuri describes.
After the CEO change, Mikko Moilanen will continue as Member of the Board at Enerim, starting 1 July 2022. "It's been a pleasure to work as Enerim's CEO, getting to know our customers, business, and team since spring 2021. We have a great, growing company in an interesting and demanding industry and I'm very happy for the opportunity to continue working for the company as Member of the Board of Directors", Mikko Moilanen tells.
"I want to thank Mikko on the behalf of the whole Board for his excellent contribution in crystallizing and implementing Enerim's strategy. We have made great advancements and have clear direction", says Pertti Korhonen, Chairman of the Board at Enerim. "Also, I want to warmly welcome Pentti to the Enerim team. Pentti has strong experience in leading software business and his expertise is very relevant for Enerim's operations. I wish Pentti all the best as Enerim's CEO", Pertti Korhonen concludes.